Trend: Bar Necklaces
|
The 'bar necklace' trend is currently taking over celeb land. The elegant yet edgy look can be be worn many ways; day or night looks or even layered.
They range names, words or messages, be plain & simple or even block colours and seemed to be one of the most popular accessory seen in recent fashion weeks.
Khole & Kim Kardashian, Blake Lively, Jessica Alba & Drew Barrymore.
Shop below for my favourites: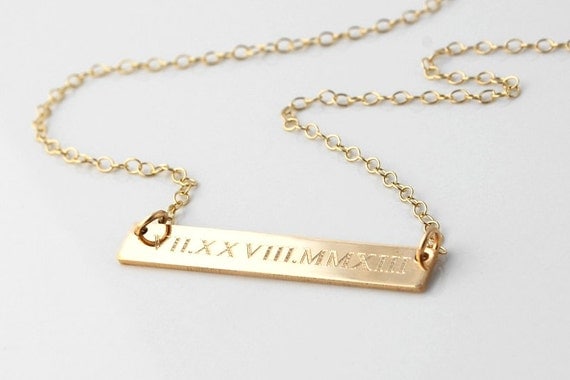 Etsy– Personalised Gold $49.00
Topshop- Plain Silver- €12
Stay fashionable,